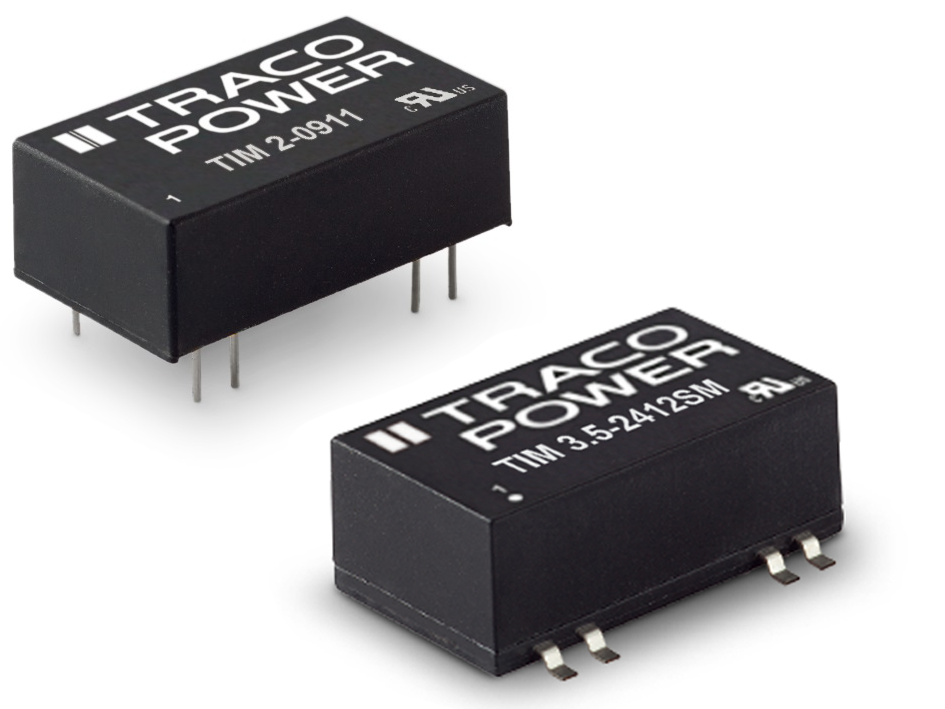 2 Watt and 3.5 Watt in compact DIP or SMD package

Leakage current <2 µA for BF-applications

Extended operating temperature range -40 to +95°C

Latest medical safety approvals and EMC compliance



TIM 2 and TIM 3.5 Series comprise 2 and 3.5 Watt DC/DC converters for medical applications. They provide a reinforced isolation of 5000 VACrms and come in a compact DIP-16 or SMD-16 package.
With a low leakage current of less than 2 μA the converters are predestined to insulate electrical equipment from the applied parts to patient (BF classification). The models are approved to IEC/EN/ES 60601-1 3rd edition for 2xMOPP up to an altitude of 5000m and come along with an ISO 14971 risk management file.
They comply with latest EMC requirements IEC 60601-1-2 4th edition for medical equipment. A high efficiency enables an operation at environment temperature of -40 up to 95°C (90°C for TIM 3.5).
Models are available with outputs voltages of 3.3, 5.0, 9.0, 12, 15, 24, ±12 or ±15 VDC. Available input voltage ranges are 4.5-12, 9.0-18, 18-36, 36-75 VDC.